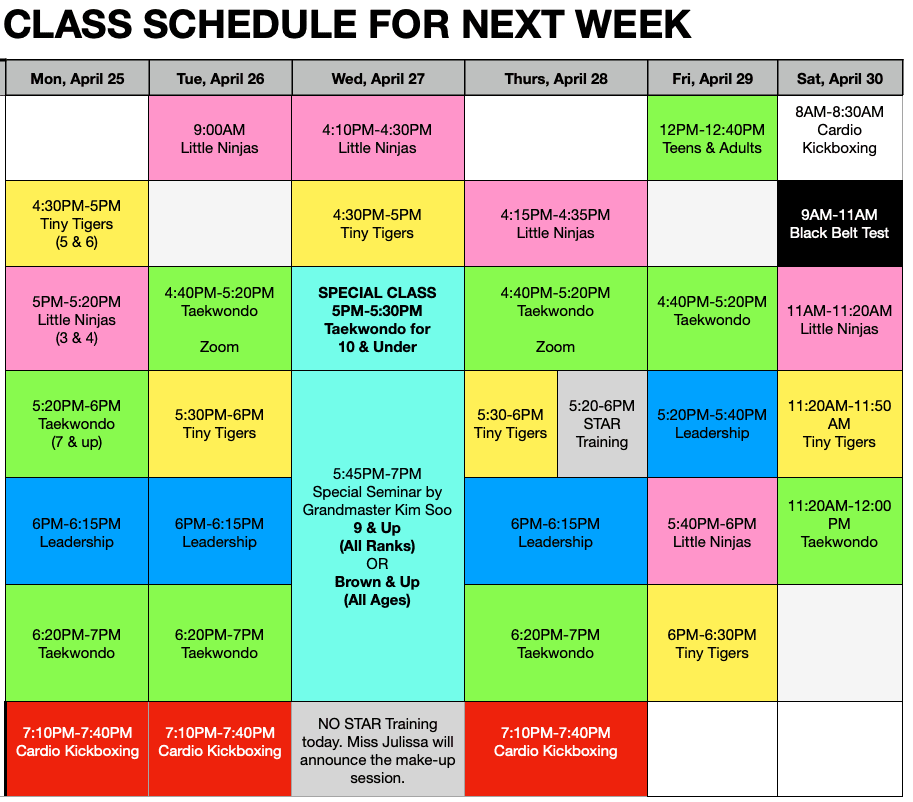 We have one more week of crazy schedule.
————
No HYPER Pro Training. Mr. Jay will be in Korea for couple of days. The class will resume in May.
————
Grandmaster Kim Soo will be visiting us on Wednesday, April 27. He will be the special guest instructor.
Non-members: $50
Members: $15
Leadership: FREE
STAR Training: FREE
————-
Saturday, April 30
Black Belt Test 9AM-11AM
————-
REMINDER!
STUDIO CLOSED ON FRIDAY, APRIL 22 & SATURDAY, APRIL 23.
Mr. Chuck and Miss Julissa will be in Leadership and Instructor training called Legacy Weekend in Rhode Island.